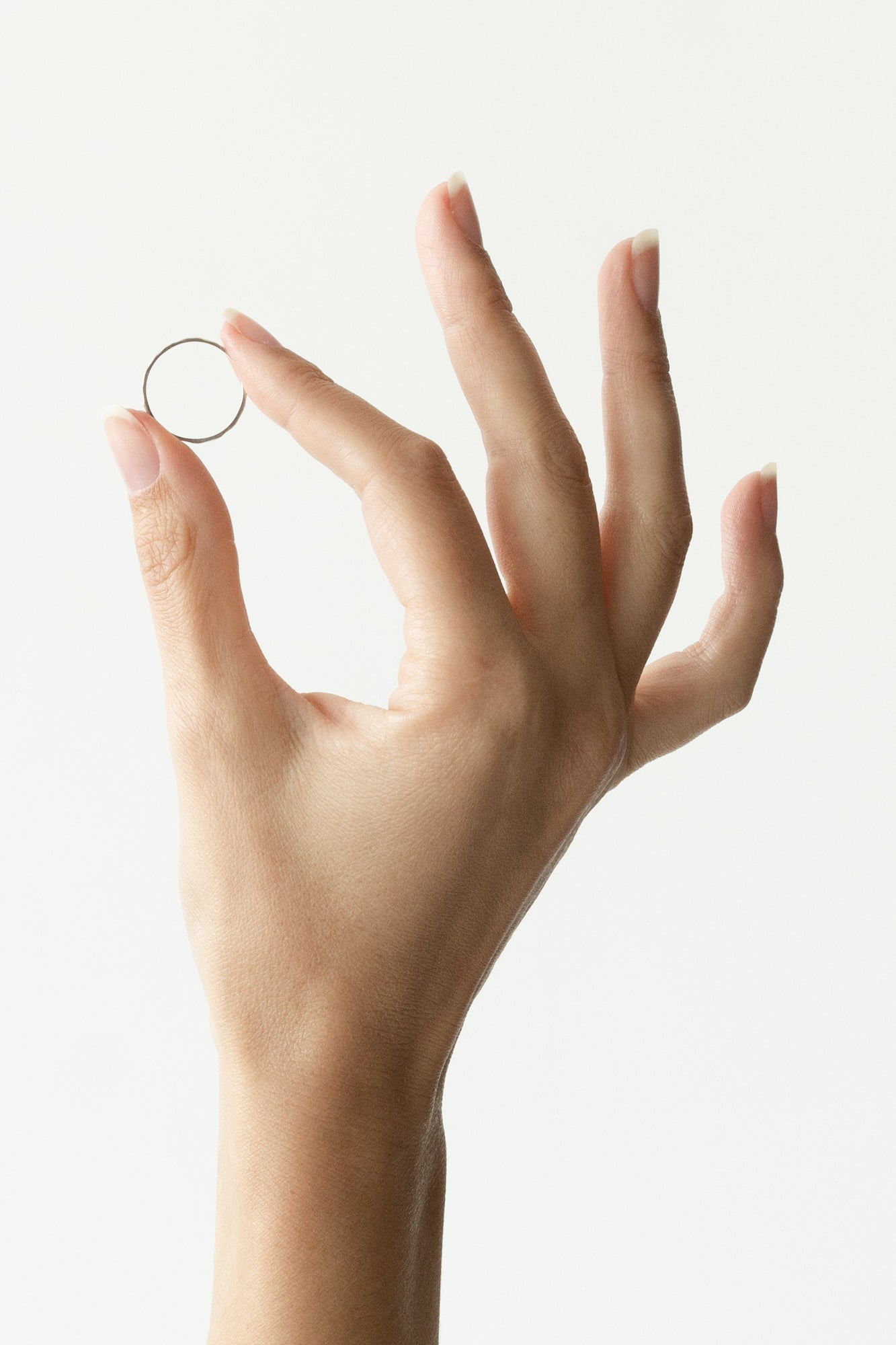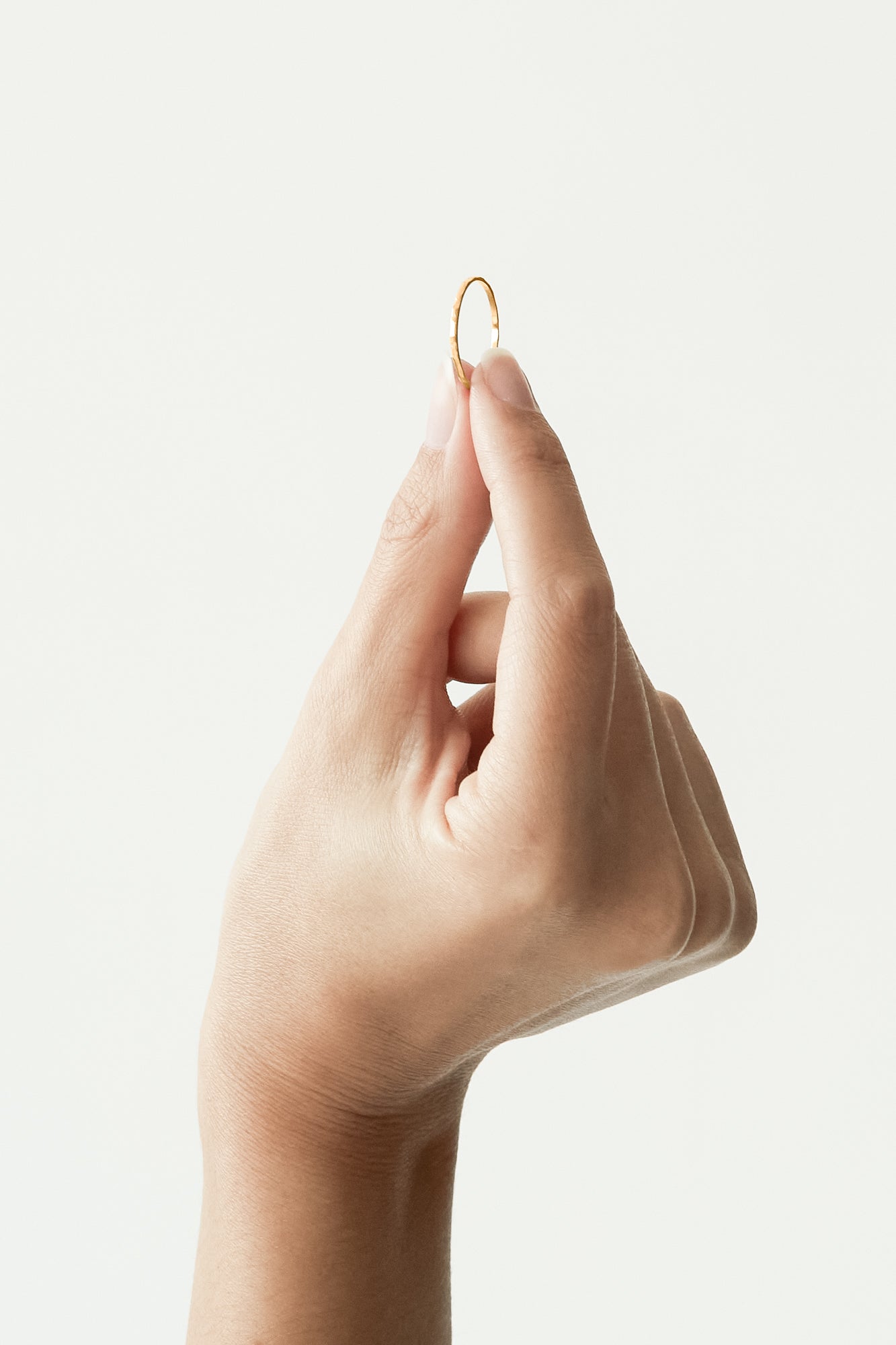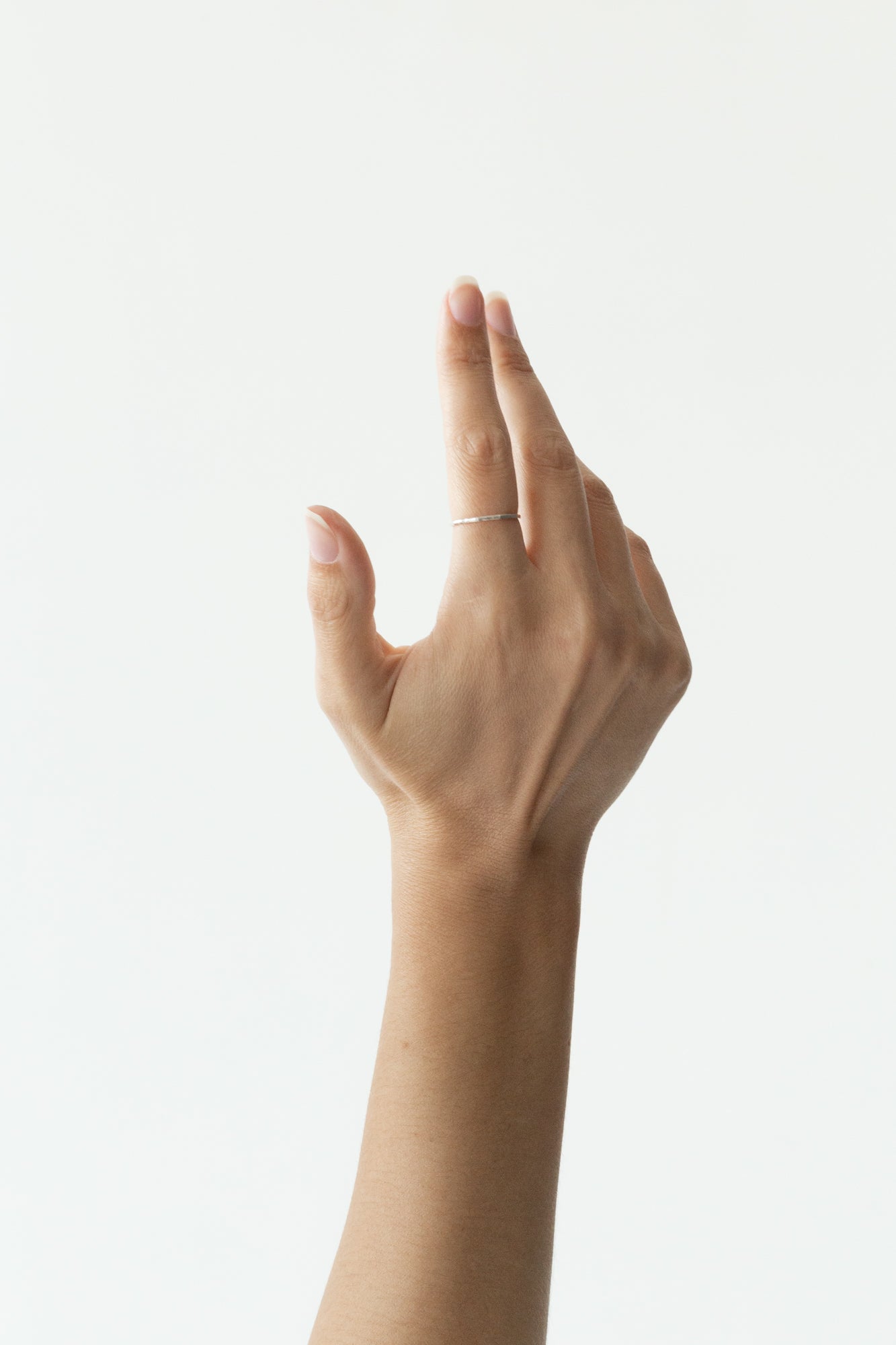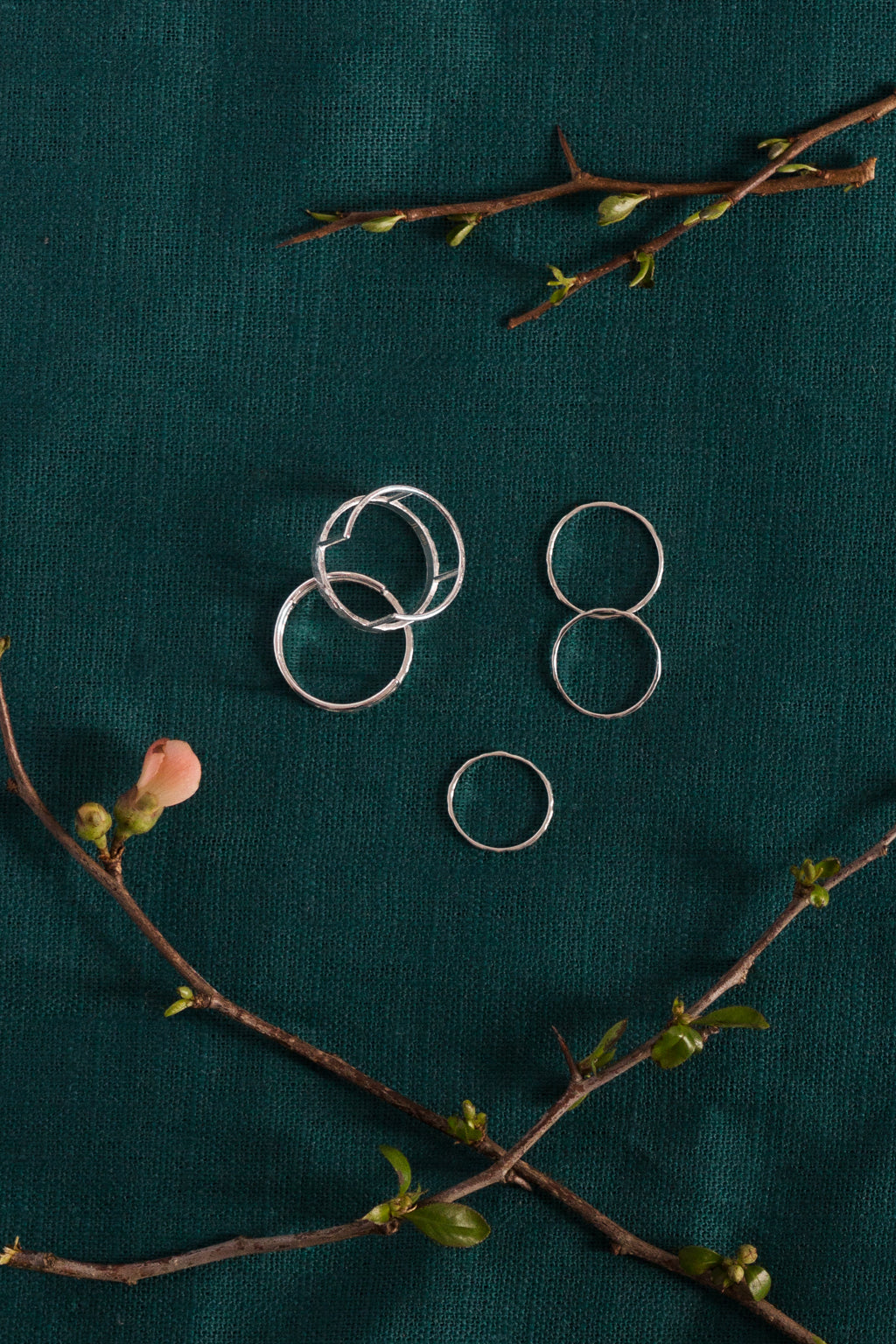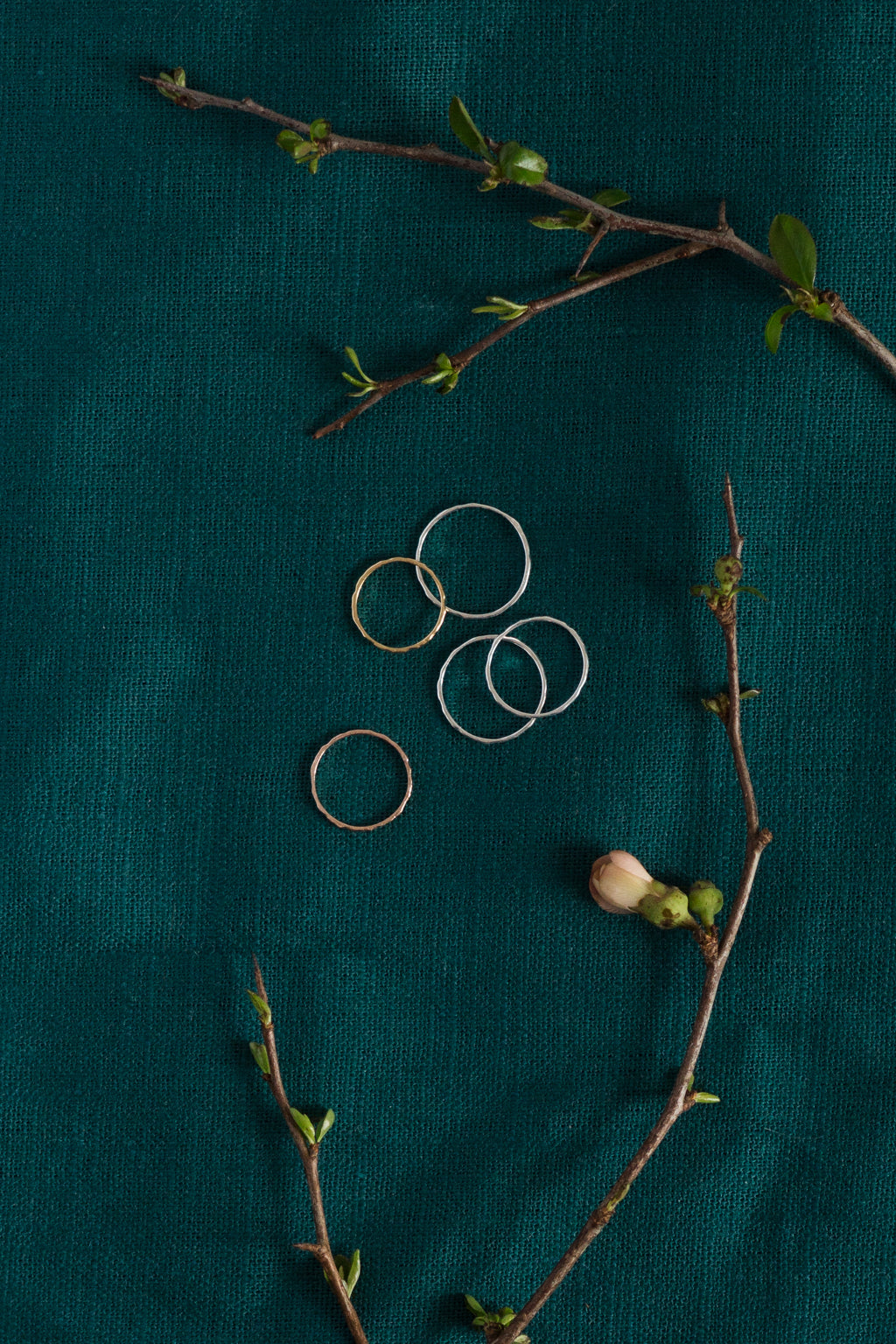 The design
- Unevenly polished surface, each piece is different
- Wear alone or as a set of 3
- Available in sizes fitting your 2nd phalanges

Materials & production
- Solid 925 Sterling silver (100% recycled silver)
- Optional 24K gold plating OR rose gold plating (also made of recycled metal)
- Nickel-free
- 100% made in the South of Germany
- Hand polished

How to style it
- Get a set of 3 and place them on different fingers, alone or together with the Stackable Faceted Ring
- Pair this design with the Perfect Circle Earrings for a minimal look
- Pair this design with the Faceted Ear Cuff for a casual day look
Plated jewerly should be stored away from the sun when it isn't being worn.
Any signs of oxidation can be polished away with a clean cotton cloth.
Do not use the kind of cleaning product you'd use to polish cutlery.
More info about caring for your jewelry can be found in this blog post.
We currently ship to 50+ countries. The list of countries & estimated lead times can be found here.

Yes. We accept returns from all the countries we ship to. However if you're unsure about the size/format, we recommend that you get in touch with us ahead of placing your order. We can help.
No. Justine's designs are only available online here.
Justine creates her collections so that they work for all skin undertones. We also aim to increase the range of colors & sizes with each new collection, as the brand grows.
Delivery
We ship with DHL GoGreen
Returns
14-day return period
Secure Payment
Several options available at checkout
Customer service
Mo.-Fr. within 48h
MATERIALS (5):
925 Sterling silver (100% recycled)
Optional 24K gold plating OR rose gold plating
Nickel-free
100% made in the South of Germany
Hand polished
"The Mirage collection is meant to be a reminder of our resilience. These timeless designs are ethically produced in Germany."
- Justine Leconte, Creative Director
Read about ethical production