This season, I've curated six must-know trends for you to pick and choose from, including some more-wearable and some more-adventurous options! From "phygital" fashion to multi-pocket outfits, these trend boards will give you some fresh fashion inspiration.
First up, let's talk about phygital fashion. This trend is all about clothes that look amazing online, with hyper-precise digital prints and iridescent fabrics. Think clothes that catch the light and look so good on Instagram. From Zimmerman's dreamy sky dress to Valentino's rhinestone-covered outfit, this trend is all about the way the materials look.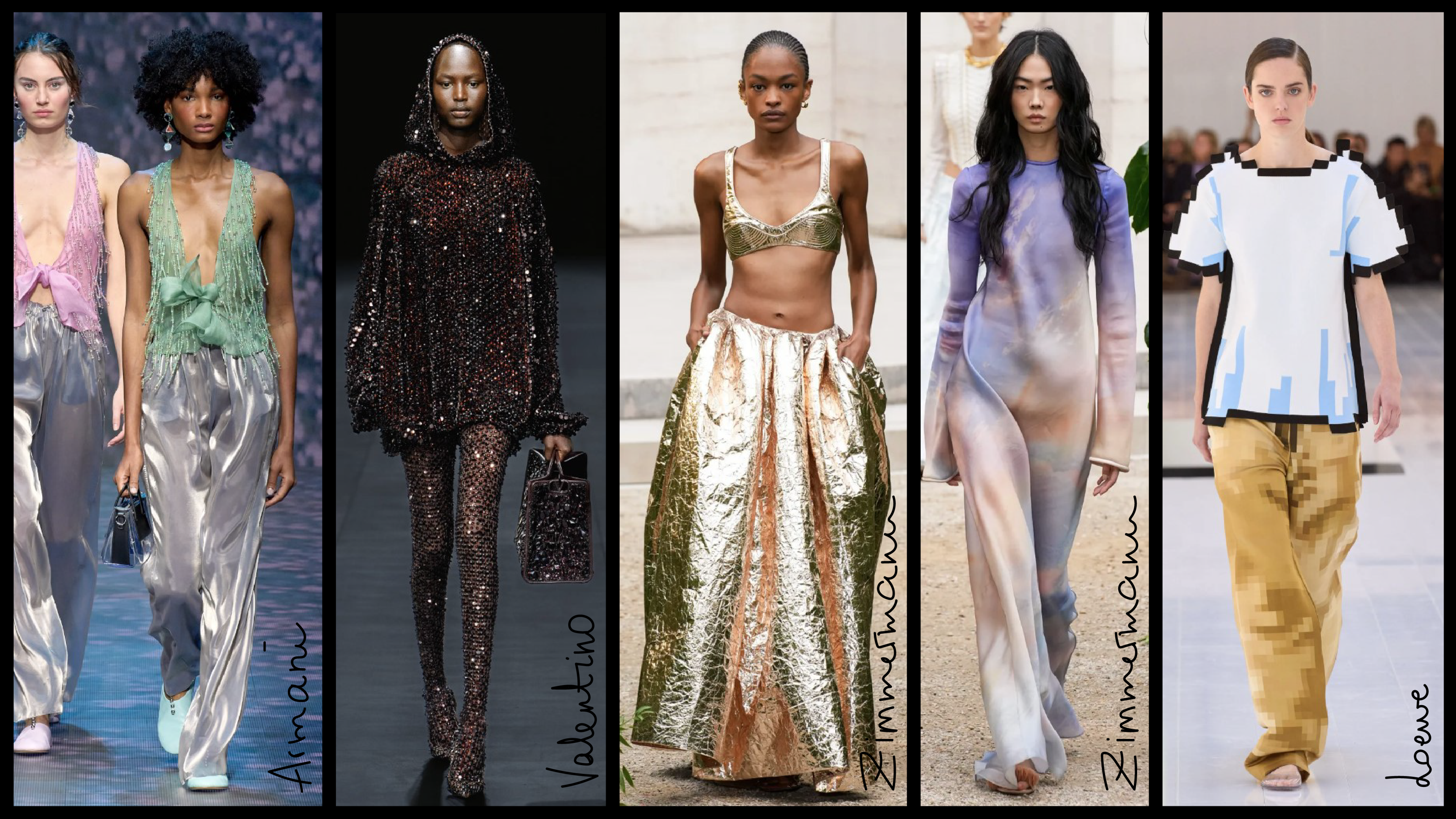 The future is here with technology-based fashion. With new materials and construction techniques, designers are creating garments that were impossible just a few years ago. We're talking 3D-printed dresses, silicone clothing, and printed-and-embroidered fabrics. Check out Bottega Veneta's 12-layered plaid shirt or the printed and embroidered Louis Vuitton dress for some major futuristic fashion inspiration.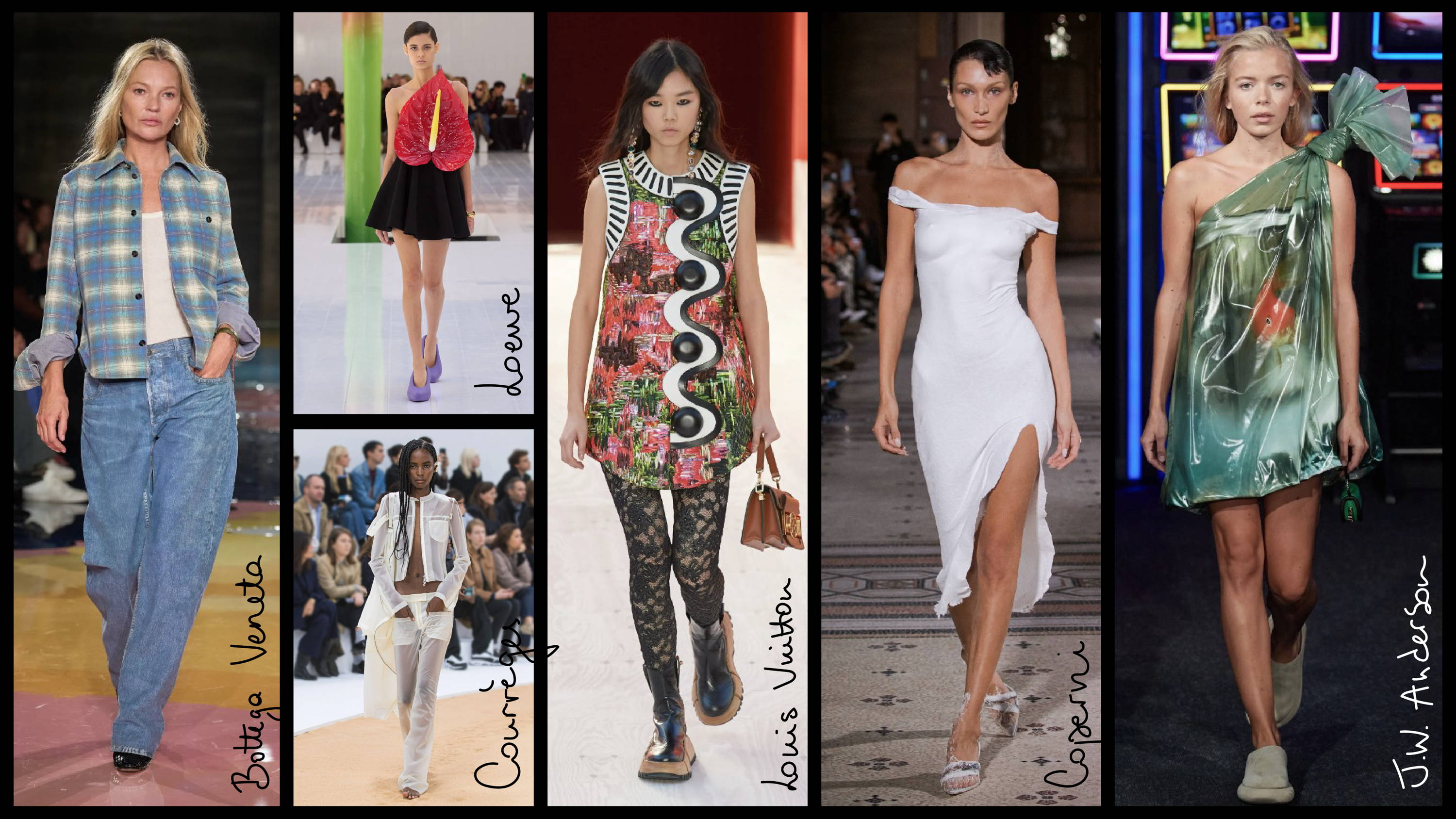 If you're into darker aesthetics, you'll love the new goth trend. All black, with sleek hair and dark makeup, this trend is all about tulle, fishnet, lace, and silk. It's feminine and strong, with a focus on dramatic outerwear. Think Wednesday Addams meets Chanel.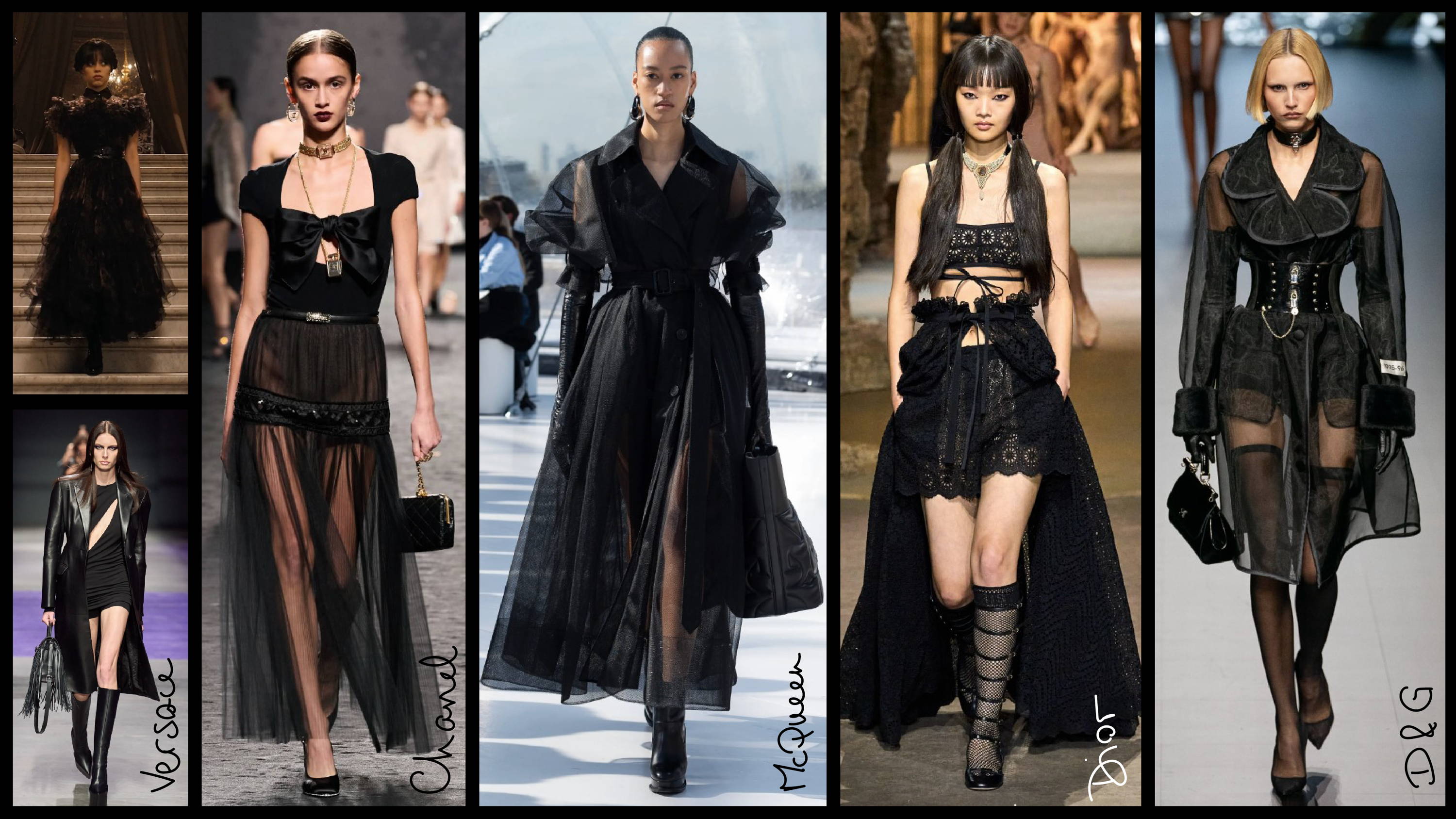 Get ready to touch and move those fringes with this fun trend. From subtle details to statement-making skirts and bags, tactile fringes are in. Check out Altuzarra's subtle fringes on a satin dress or Givenchy's cargo-pocketed fringed shorts for some wearable and practical inspiration.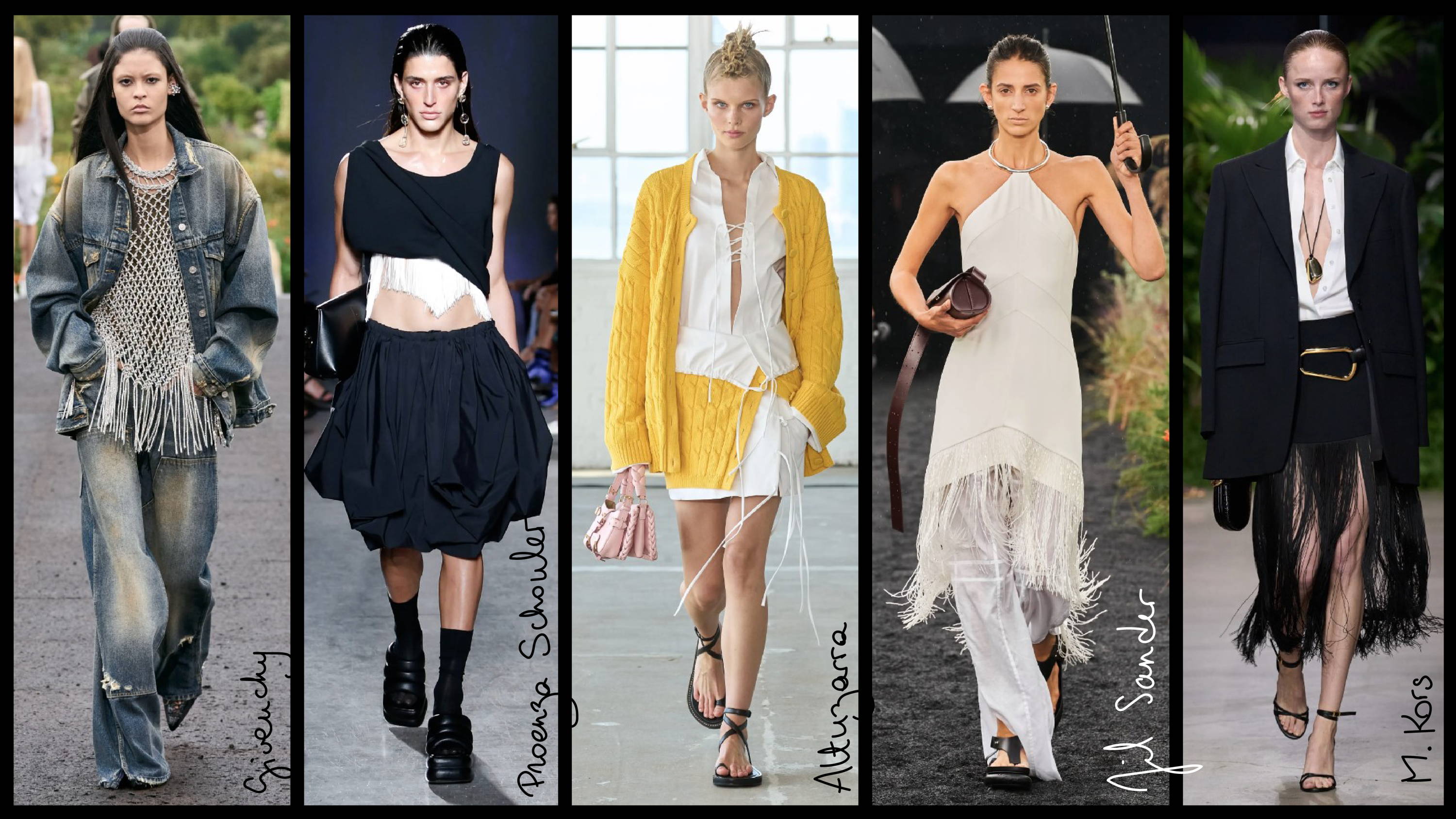 Cargo pockets are back and they're better than ever. Casual and utilitarian, with cargo pockets everywhere, these outfits are still high fashion. Diesel and Givenchy's practical streetwear options are perfect for everyday wear, while Miu Miu's massive pocketed skirt is making a bold statement on Instagram.
Last but not least, accessories are making a statement this season. Bright colors and color-blocking are in, so don't be afraid to make your shoes and purses stand out. Tibi's matching green boots and tights or Fendi's neon green boots are perfect for adding a pop of color to any outfit.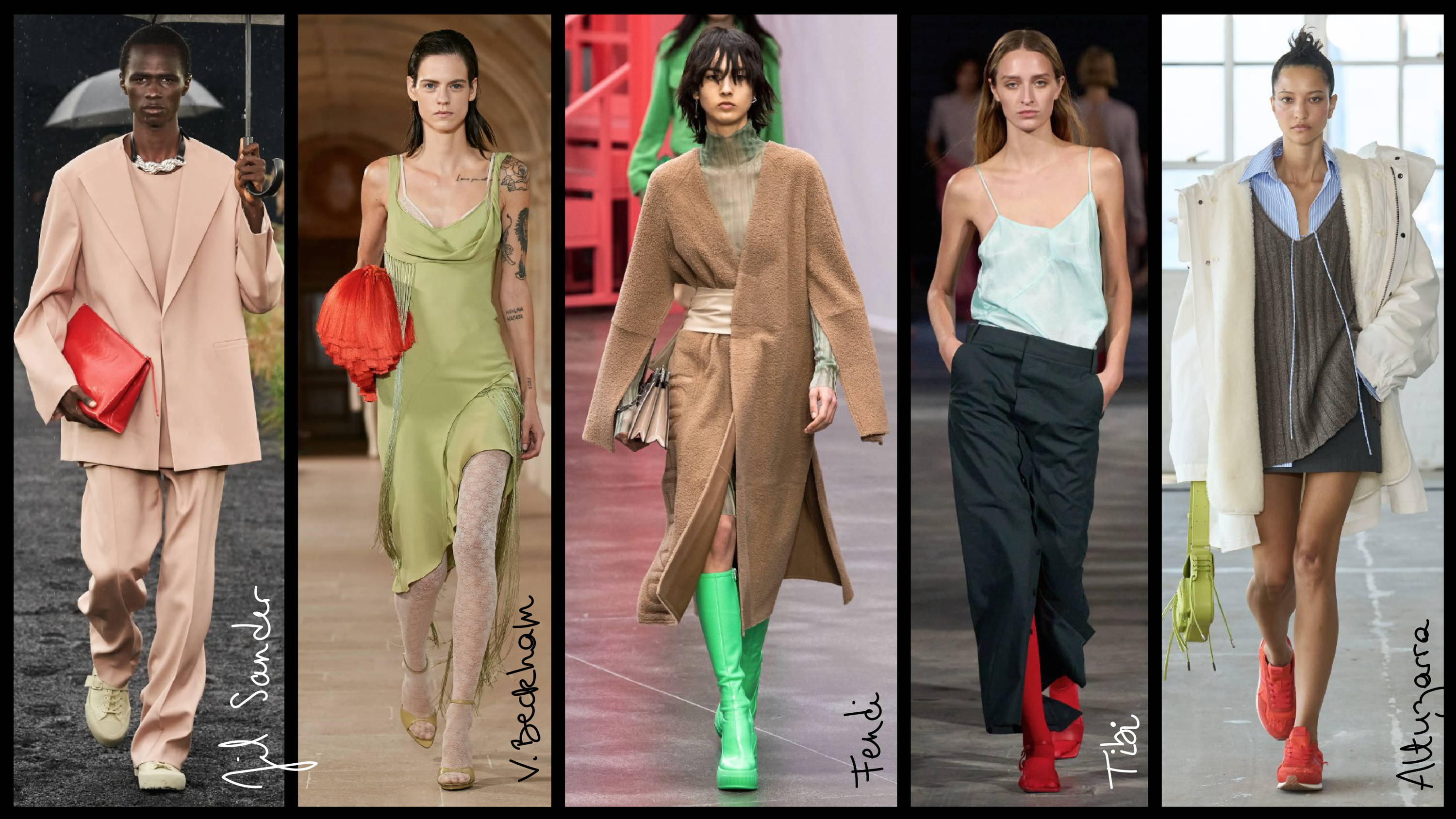 I hope these trends inspire you to try something new this season! For more details on each trend, check out my YouTube video.
If you want this kind of content sent straight to you inbox, you can subscribe to my newsletter: