Ethical production
Jump to:
Brands which are serious about ethics & sustainability will have a page like this on their websites.
As it is now, the fashion industry doesn't work...
The fashion industry is broken. Extremely cheap "fast fashion" brands drown consumers under disposable clothes with arrivals from oversea factories every 2 weeks, while traditional brands present runway collections that will only become available one year later.

None of these business models makes sense for the future, so I chose a different approach.
The problem in numbers:
Number of garments bought per year:
Did you know...
50% of fast fashion clothes bought get discarded within 1 year
Tons of apparel produced worldwide:
Did you know...
>20% of garments are discarded without having ever been worn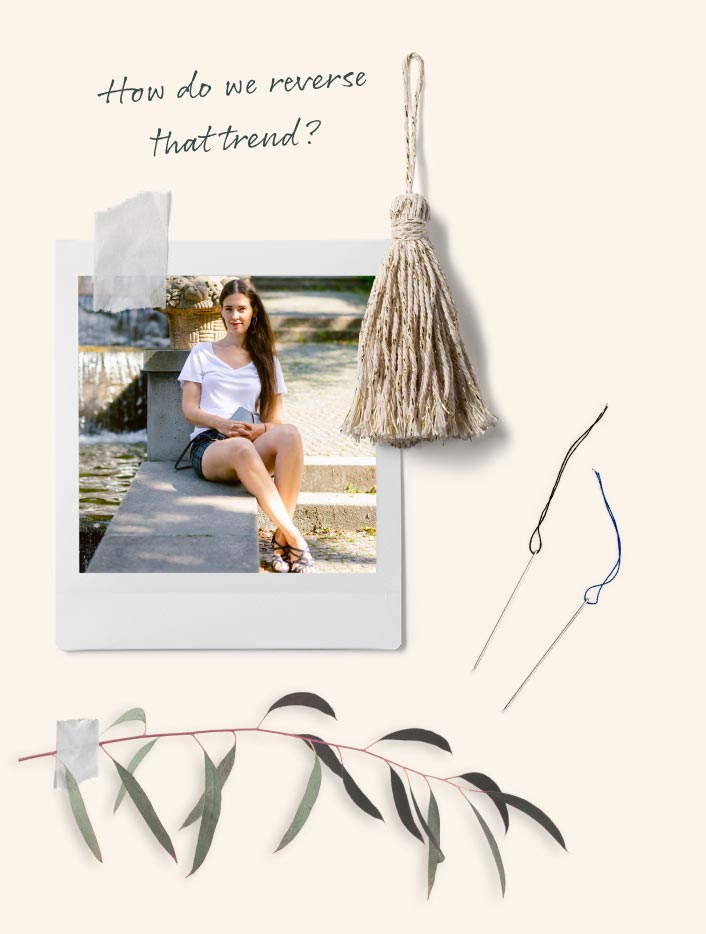 I have setup my brand differently.
Projects, not collections: Following the fashion calendar would mean that I do pre-fall, fall, pre-spring and spring collections – with fixed deadlines & potential overproduction. And for a small team like mine, it would be unrealistic. So instead of doing seasonal collections, I do "projects". Projects have no season, they are born from a concept that needs to be expressed. I don't commit to a certain frequency & I like to design for various product categories.
Where and how I produce my designs
Where a garment is produced is usually its highest cost factor: fashion is a labor-intensive industry. This explains why so many international brands (and especially Fast Fashion) outsource their productions to countries where salaries and laws are much less protected than in the countries where the garments will actually be sold.
Having my designs produced in Europe is much more expensive, but it's a conscious choice I make. I also produce only the quantities I know I can sell, to avoid over-production. Sometimes designs do sell out quicker than I anticipated. But if you are registered to my newsletter, you will always be informed first about new project launches.
Some brands, including in the luxury segment, will have their designs almost finished outside of Europe but will have the last production step done in France so they can claim "made in France". I think it is dishonest, which is why my designs are "100% made in Europe", aka. not only the last step.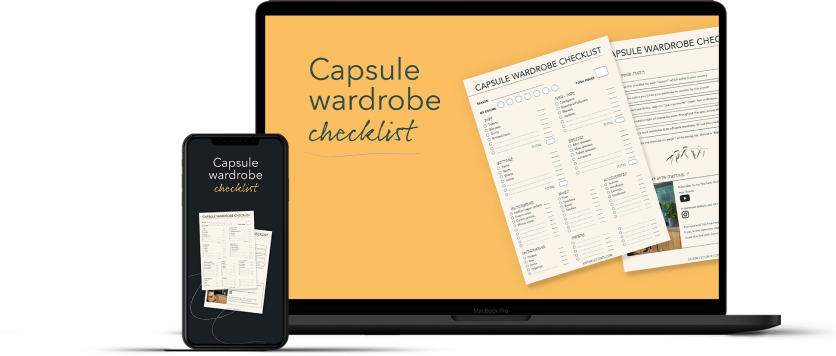 I'm new to building and curating my wardrobe, where should I start?
Great question. This free checklist will get you started:
7 good reasons for working regionally
Keeping my supply chain in Europe has clear advantages: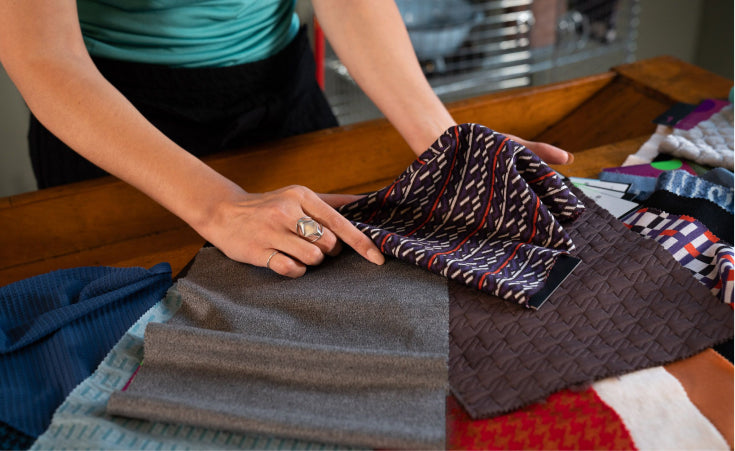 QUALITY AND SAFETY OF MATERIALS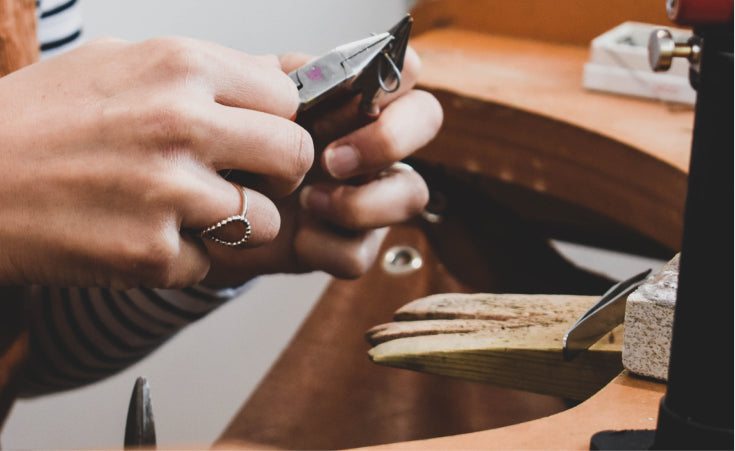 Highly skilled garment workers & goldsmiths
Direct relationship with my suppliers also outside of trade fairs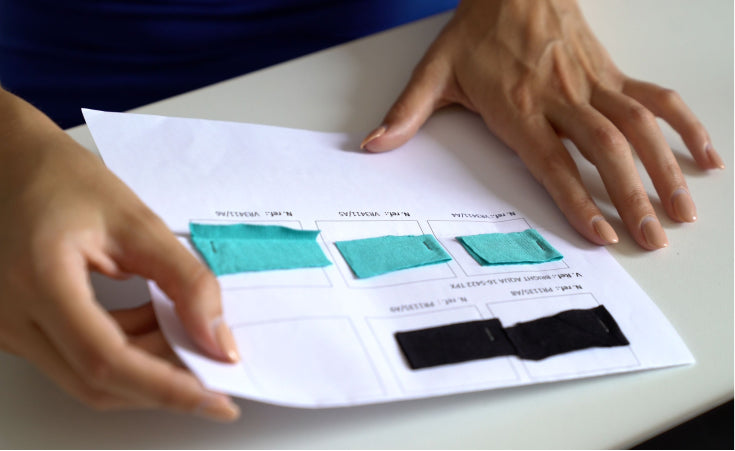 Custom fabrics & unique colors developed as a team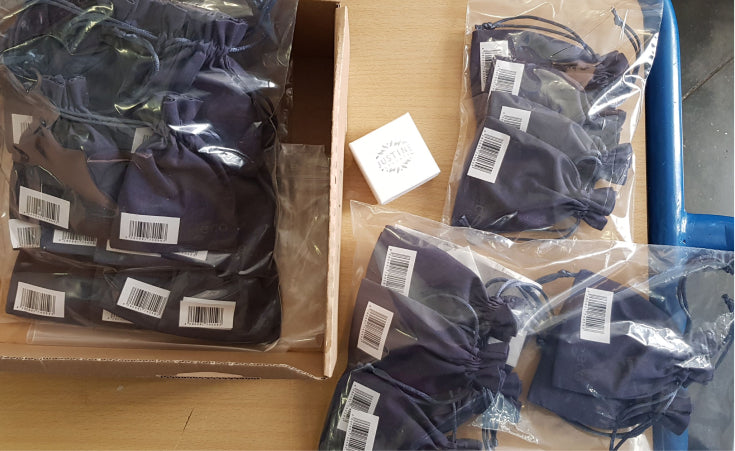 Shorter distances i.e. less CO2 produced from supply to production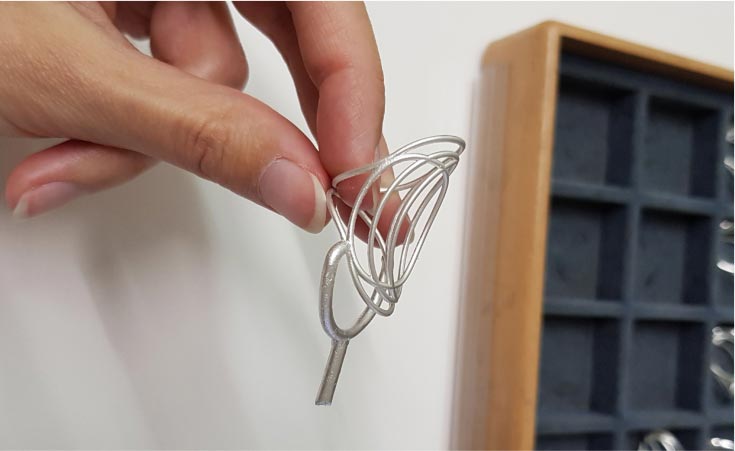 Personally overseeing sampling & production quality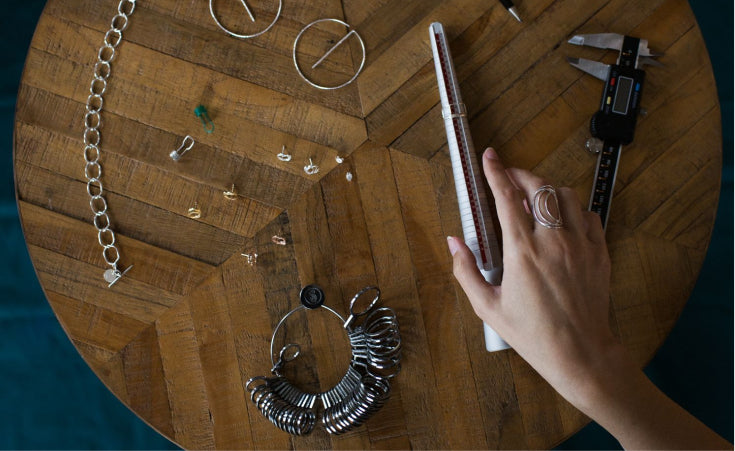 Protection of the workers via E.U. regulations & country laws
The development of a clothing collection - in 10 steps:
STEP 1:
idea, concept, visual research, moodboard
STEP 2:
sketch the shapes and proportions
STEP 3:
find the right fabrics & materials for my concept
STEP 4:
look for sewing / knitting partners able to execute the designs
STEP 5:
prepare technical specifications, patterns & prototype(s)
STEP 6:
order fabric samples, estimate quantities, calculate costs & retail prices for the collection
STEP 7:
prepare the production patterns & order production samples
STEP 8:
check samples, order fabrics & materials and go into production
STEP 9:
photoshoot, prepare the lookbook, plan website & marketing activities
WATCH THE DEVELOPMENT OF A CLOTHING COLLECTION:
(5 videos)
Frequently Asked Questions
It's important to me that you have the knowledge you need to shop fairly.
We currently ship to 50+ countries. The list can be found here.
Yes. We accept returns from all the countries we ship to. However if you're unsure about your size, we recommend that you get in touch with us ahead of placing your order. We can help you take your measurements.
No. Justine's designs are only available online here.
Justine creates her color ranges so that they include colors for every skin undertone.
We also aim to increase our size range with every project. In production, each size must reach a minimum order quantity (MOQ) in order to be doable. So we increase the size range as the brand grows.