What's my ring size?
Use the table below to find out which size is right for you.
If you need help measuring your "inner ring diameter" or your "finger circumference", watch the video below.
What's my clothing size?
Justine Leconte uses a sizing system which is close to the European "EU sizes" (which you can find on the labels of the clothes you already own, next to your country's size). 
The difference between each size is 4 centimeters in circumference (except from M to L, where we jump by 6 cm).
Here are the measurements of the "Justine Leconte woman", in centimeters and in inches.
Be aware that our pieces are knitted, so they are comfortable / flowy / boxy, not skin-tight.
If you are still not sure which size to pick, get in touch and ask, we are happy to help!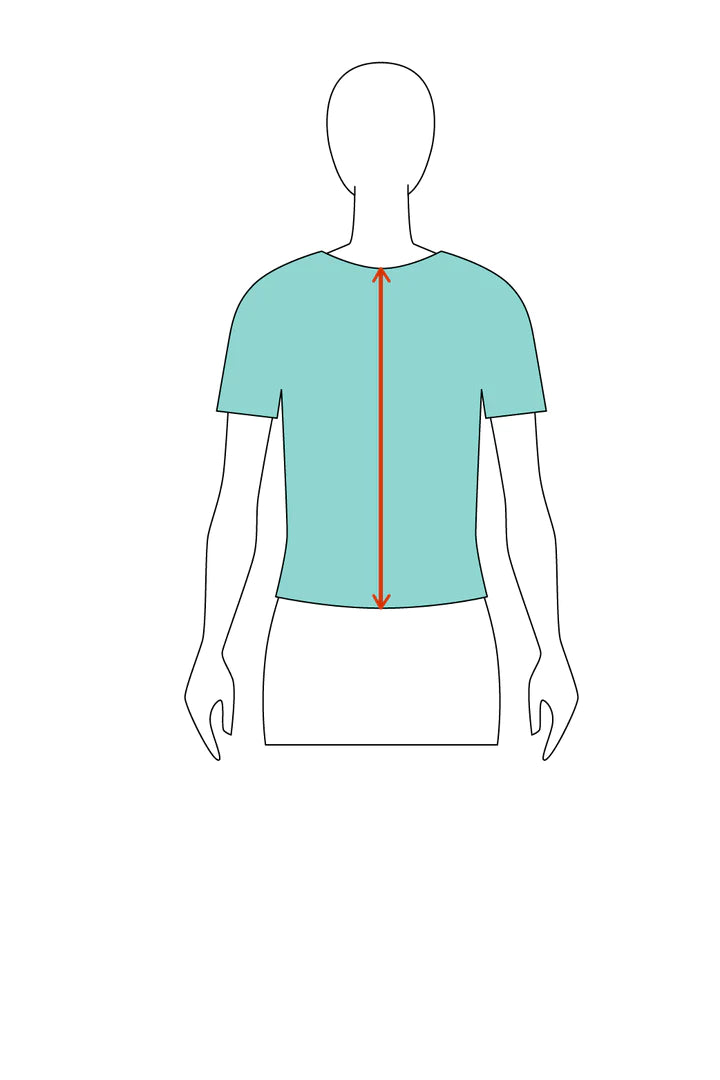 How to measure
The total length of a garment is measured in your center, in your back, from edge to edge as shown by this red line.
So when the neckline starts lower, the measurement starts lower.