Once you have your capsule wardrobe planned, you can look into your accessories. I have put together this list of 10 accessories that I consider essential for every closet.
You will see that I mention the color black a lot – that's because it's my neutral color of choice for my capsule wardrobe! If you prefer grey, then simply switch black for grey or any color that you prefer when you read it. The key is to have your accessories in the neutral color of your capsule wardrobe so they can go with everything else! ;)
The key is to have your accessories in the neutral color of your capsule wardrobe so they can go with everything else!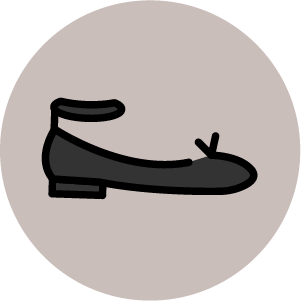 01
The first thing is a pair of comfortable black flats, they can be ballerinas but they don't have to be. If you find ballerinas uncomfortable, there are also flats with a thicker sole that you can wear all day (e.g. loafers, espadrilles). If your entire outfit is colorful, but your flats are black, you can use black as an accent color by adding in a 2nd black accessory (e.g. a scarf).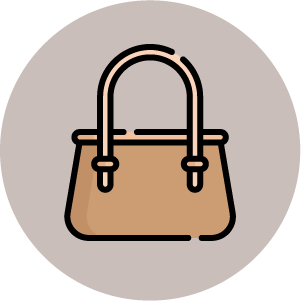 02
A timeless chic handbag is a useful thing to have. I'm still trying to find the one, but I have two that come quite close to that. Everything I really need in a daily basis would fit in a clutch or a small purse, but if I need to carry more and bulkier things, I would switch to a shopper or a backpack. For most jobs, where you have your desk in your office and your supplies are always there, you really don't need a bigger purse.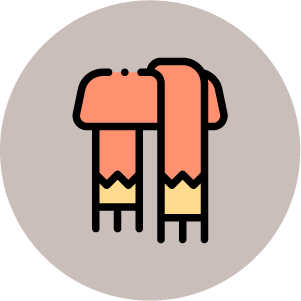 03
A scarf is a great way to pimp up any outfit. There are plenty of ways of tying it around the neck. I have a very long warm scarf and a long summer scarf. Need some styling inspiration on that matter? You can check my video on 25 ways to tie a scarf here.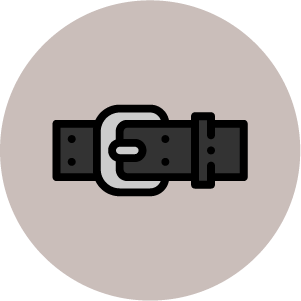 04
A good belt will be the next item. I wear belts mainly with jeans, if we're talking about a functional belt. But the world of belts is mucher broader than that: there are also decorative belts. You can watch my video on how to style different belt styles here.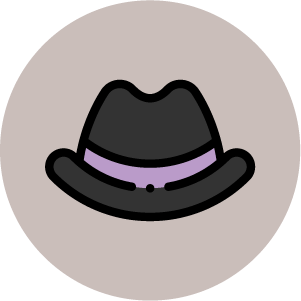 05
Then, hats! I would love if more people wore hats instead of caps and beanies, because is so much more elegant and varied! There are many different hats out there, if you want to find the style that suits you the most, you can watch this video dedicated to hats: click here.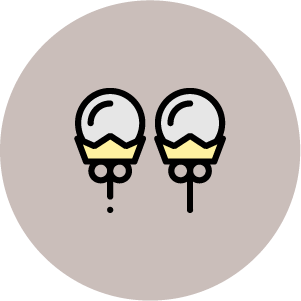 06
Moving on to jewelry, it's important that you know which metal best suits your skin undertone so you can get your jewelry accessories in that metal. I have a video on how to find out which undertone you have: here.
A pair of simple studs are perfect if you want something subtle and small for your everyday – and they prevent your earholes from closing up – they dress up your face. My most successful stud design is this pair of Swirl Studs Earrings!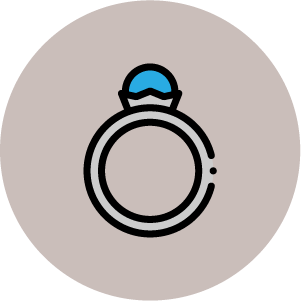 07
To dress up, statement rings are always a solid option, worn alone or together. You have plenty of options, some people wear thinner, smaller rings; it's completely up to you! I rarely take off my Ricochet statement ring. It is a mix of my state of mind at the time of designing it & of a shape that I found at a market during my travels, years ago.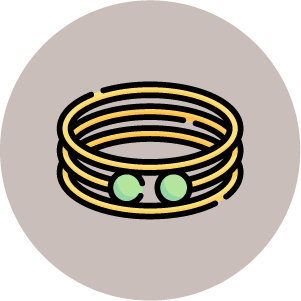 08
A bracelet that you can wear alone and you can't lose or break! Preferably if it's in your metal of choice. In France, weddings bands in gold or silver are quite common. I personally prefer the "wide cuff" bracelet type.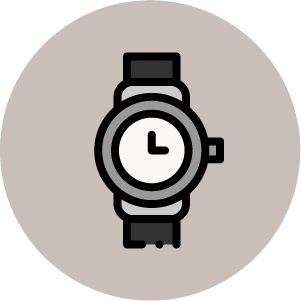 09
A black and metal watch, in my case it's black and silver. I also have a white version for those times when I wear lighter colors or I simply want to add some contrast to my outfit. In the are of smart watches, I still like to wear "traditional watches" every now and then: these are never out of battery ;-)
10
Sunglasses – sports ones don't do the job here! We're talking about those you can wear to the office or on a smarter occasion. I would recommend a pair of black ones – they are still discrete and the attention goes to you and not to the accessory! If you want to have more options, you could also have a brown pair and/or a color that matches the key colors of your wardrobe.
Those are all the accessories you should have! Remember that you can always have less or more, it's completely up to you, your taste and your lifestyle. In my case, I have more but I always end up wearing these all the time because they simply work with everything.
Subscribe to my newsletter & get free resources sent directly to your inbox!