Once you have decided that you wish to build a capsule wardrobe is (if you aren't sure yet, check this blog post first to see if it's for you!), the first question is: how? This article will guide you through the process of starting your capsule wardrobe. At the bottom of this page, you will also find a free capsule checklist which you are welcome to download.
I follow a 10-step process. Here it goes:
You will always know what to wear and you will get more wear out of it.
1. What is the weather in your country?

How many seasons do you have? This is key to start! I would start with 30 pieces times the number of seasons in my country, and then start planning in detail just for the one season coming up. Then edit and transition between all seasons until I've done a full year.
As an example, I live in Continental Europe and we have four different seasons, so I would start with 30 pieces x 4. But if you live in a tropical region, or somewhere with only one season per year, you can start with 30 pieces, but your clothes are going to wear out faster and you might get bored of them a lot quicker. In your case I would maybe go for 40 pieces instead of 30.
2. What is your lifestyle?

What does your life look like? Do you work in an office where you have to wear formal clothing and then you only wear casual stuff outside of work?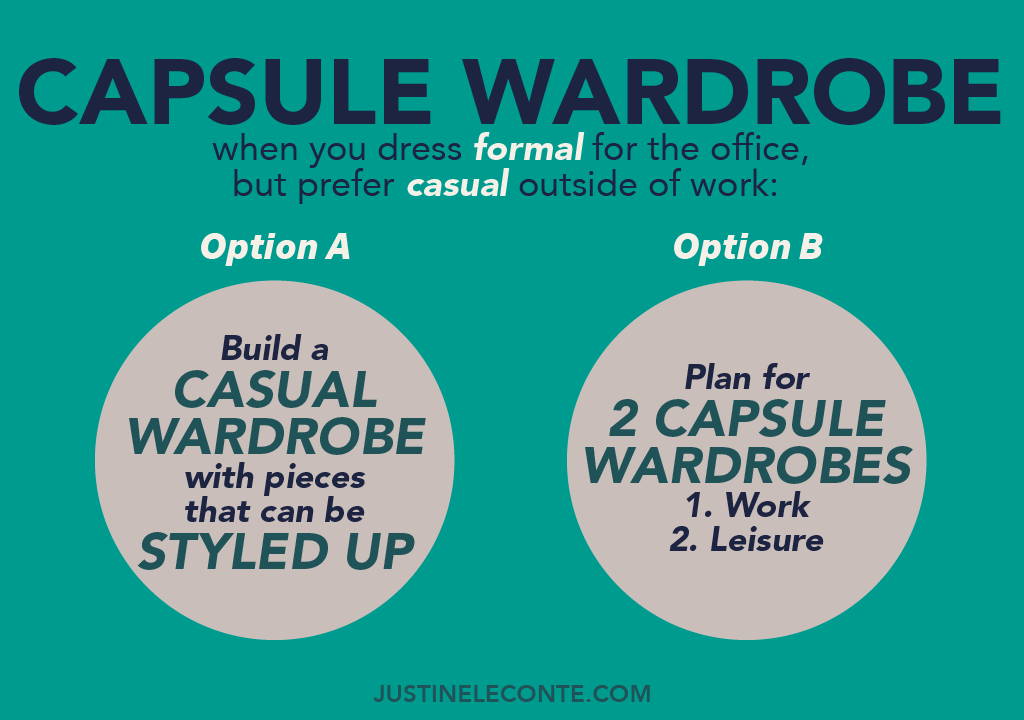 Personally, I don't have to dress up for an office, I can wear whatever I want, but I noticed that if I need a bit more formal clothing, then I don't have enough to wear. So my wardrobe probably needs to be a rather casual with a few formal pieces on top, because I know that sometimes I need them.
Your situation might be completely different: you might need celebration wear, or you do a lot of sports or activities that require you to dress comfortably.
In general, I think that most of us would be fine with regular casual clothing, if we also have a few nicer pieces (e.g. a nice blouse, some pants that aren't jeans). The result is a "hybrid wardrobe": a mix between casual and styled up.
3. What is your personal style / taste?

What is your own style? Do you prefer pencil skirts or wide-legged trousers? Blouses or t-shirts? Here's where your clear preferences come to light.
If you don't know what your personal taste is or don't have your own style yet, you can watch this video in which I help you achieve it!
4. What is your body type?

What existing items in your wardrobe look really flattering on you? Which ones do you enjoy wearing the most? Gather experience on what suits you: cuts, lengths, proportions, type of sleeve, boxy vs. sim fit, etc.
5. What colors do you enjoy wearing?

We're talking about colors that you feel good wearing, they make you look healthy and glowing. I would advise to start with 2 dominant color options and use neutral tones for the rest. To avoid getting bored of your color palette, remember that you can change it every season.
For example, you might love using blue and brown on winter, but prefer yellow and green in the summer.
6. What do you already have?

What's already in your wardrobe that ticks all the boxes?
For everything else that you are not so sure about, I recommend to make 3 piles:
7. What is your budget? What are your preferences?

After cleaning your wardrobe, there will be gaps that you will need to fill. The best way to do so is by deciding on a budget and goals: do you want to have a more sustainable closet? Do you want to start buying more local rather than international brands?
Remember to not be hesitant about investing in quality – owning less pieces, but of better quality, is actually cheaper on the long run.
8. Build your perfect capsule plan

Planning is key, but now it is time to implement all the learnings from the previous points. The best way to do this is creating a list of the pieces that you want in our capsule wardrobe, for a given season.
Using the printable checklist below, you can write your number of pieces for each category – note that the items shown here "do not count" towards your total of 30 pieces: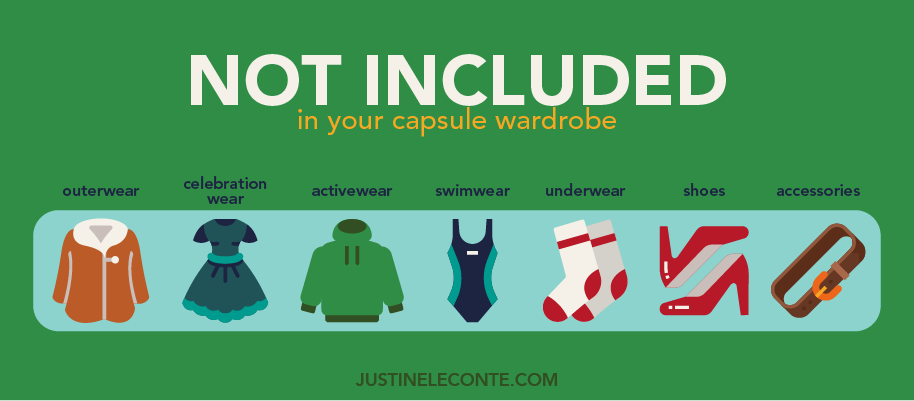 Yet they are included in the checklist so you can keep track of everything in your closet. I explain in this video how to plan the items "that do not count".
Compare the checklist of your capsule wardrobe with what you already have, and you will see the gaps!
10. Make your shopping list!

To fill in the gaps between your plan & your existing wardrobe, write down a shopping list: which pieces you need, in which colors & what you want to wear them with. That way, next time you go shopping, you will have a clearer idea of what you're looking for.
FREE CAPSULE WARDROBE CHECKLIST:

If you want this kind of content sent straight to you inbox, you can subscribe to my newsletter: